Plutonium, californium, cobalt and curium are not only elements of the periodic table, they are also products produced at the Savannah River site during the Cold War.
The Savannah River Site Museum's newest exhibit, 'Defence, Deterrence and Discovery', tells how these elements, tritium and heavy water were produced at the site 20 miles south of Aiken during the war. cold and how the products were used after leaving the site.
Plutoniums 238 and 239 were produced in controlled nuclear reactions at the site and extracted from material remaining in the site's canyons. Plutonium-238 has been used to power spacecraft like Voyager I and II, Galileo, Ulysses and Cassini. Plutonium-239 is the main fissile material used in nuclear weapons.
Californium-252 is produced in the fission process of uranium-238 which is used to make plutonium-239. It is used in neutron radiography, scanning fuel rods and to start nuclear reactors.
Cobalt-60 is also produced in nuclear chain reactions. It is used in radiotherapy.
Curium is also produced by nuclear chain reaction. It was an earlier power source for spacecraft.
Tritium is still manufactured on site. It is a type of hydrogen that is used in nuclear weapons to generate a stronger explosion.
Heavy water was used to help regulate reactions in the site's five nuclear reactors.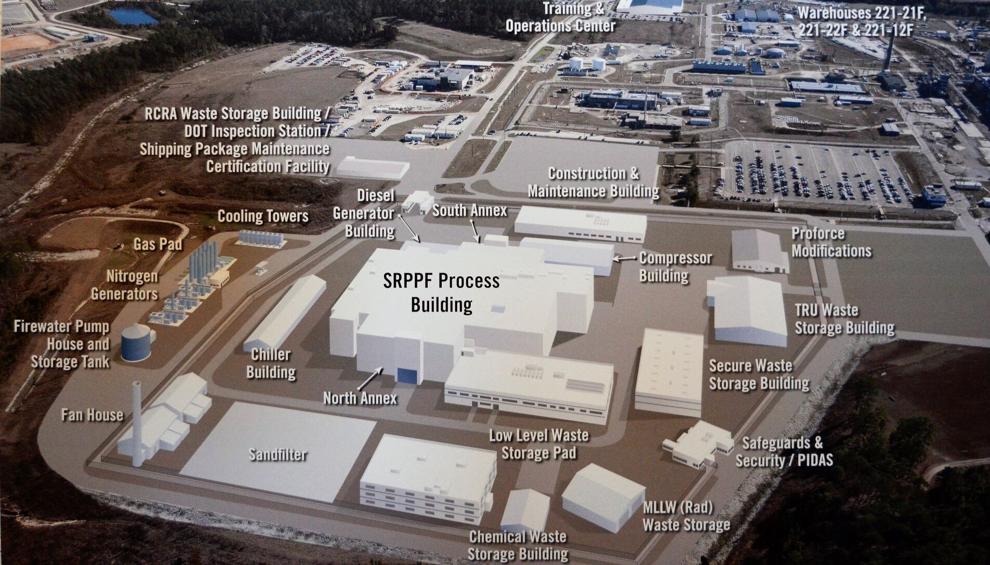 The exhibit also features a model of P-Reactor at the site including a "forest" of control rods overhead, a model from the Savannah River National Laboratory, and a 1960s video showing work at the site.
Mary Beth Reed, a historian with New South Associates, a firm that helps record the site's history, said ahead of a ribbon cutting held Wednesday evening to open the exhibit that the history of the products made was not just a South Carolina story, but a galactic one.
"That's what we wanted people to get here: it's an important South Carolina story, but it also has a larger story and trying to understand all the elements of that," Reed said. .
Reed said he spoke to a woman named Margaret Roundtree, from Dunbarton – Dunbarton was one of the towns displaced when the site was built in the 1950s – who visited the museum and saw an exhibit about the site's role in space exploration.
"She said, and I'll never forget it, 'You mean my father's farm land allowed us to do this?' I said yes. And then she said it was worth it," Reed continued. "It was such a patriotic moment for me that she made that connection from the land of her father's farm. We want to tell that story and we hope this exhibit helps that."
Reed said the exhibit was made possible by a donation from the National Nuclear Security Administration.
"This one was made possible by a nice check from the NNSA," Reed said. "They gave us money to really explore the history, the process history, the technical history of the site."
After donating the check, Reed said the next steps are to work with museum founder Walt Joseph and others to figure out the best way to tell how the Savannah River site produced all of these things in one piece. about 10 steps wide and long.
"How do you tell the story of the Savannah River site in such a small room? It's a really big story for such a small room," Reed continued. "As you can see, we do everything from floor to ceiling. We mean business here."
Even a window was used for a display.
Reed said work on the exhibit began two years ago with research and ended last week when the exhibit was completed.
Joseph, U.S. Representative Joe Wilson, RS.C. ; and National Nuclear Security Administration Savannah River Field Office Director Jason Armstrong were among those who made remarks ahead of the ribbon cutting.