ST. JOSEPH — Employees preparing the Curious Kids' Museum last week discovered a fire just before the museum opened to visitors.
A museum employee said workers smelled something and discovered smoke in one of the upstairs exhibit halls. She said firefighters were called at 9:40 a.m. Tuesday and the St. Joseph, Benton Township and Lincoln Township fire departments responded.
The employee said firefighters determined the fire started in the building's attic, but the cause is not yet known. It took firefighters about an hour to extinguish the blaze, which included extinguishing hot spots that reignited.
St. Joseph Public Safety Director Steve Neubecker said while the exact cause of the fire has not been determined, fire investigators believe it was electrical in nature.
The damage estimate has not yet been determined. But the museum building is owned and insured by the City of St. Joseph, and the contents inside are insured by the museum itself.
Contacted by The Herald-Palladium, museum director Lori Marciniak was in tears on Tuesday morning.
"It's just heartbreaking," she said. "When I start telling people why we're closed, I can barely hold a conversation. It's a real, terrible mess.
No one was hurt by the fire, and employees opened up the discovery area for curious children under the cliff. The Curious Kids' Museum will remain closed until further notice.
Marciniak said many of the museum's exhibits were damaged by water and moss and the damage was still being assessed. She said it looks like the building structure itself will be fine. However, the fire was between the ceiling rafters and the roof, so the ceilings and walls will need to be repaired or replaced.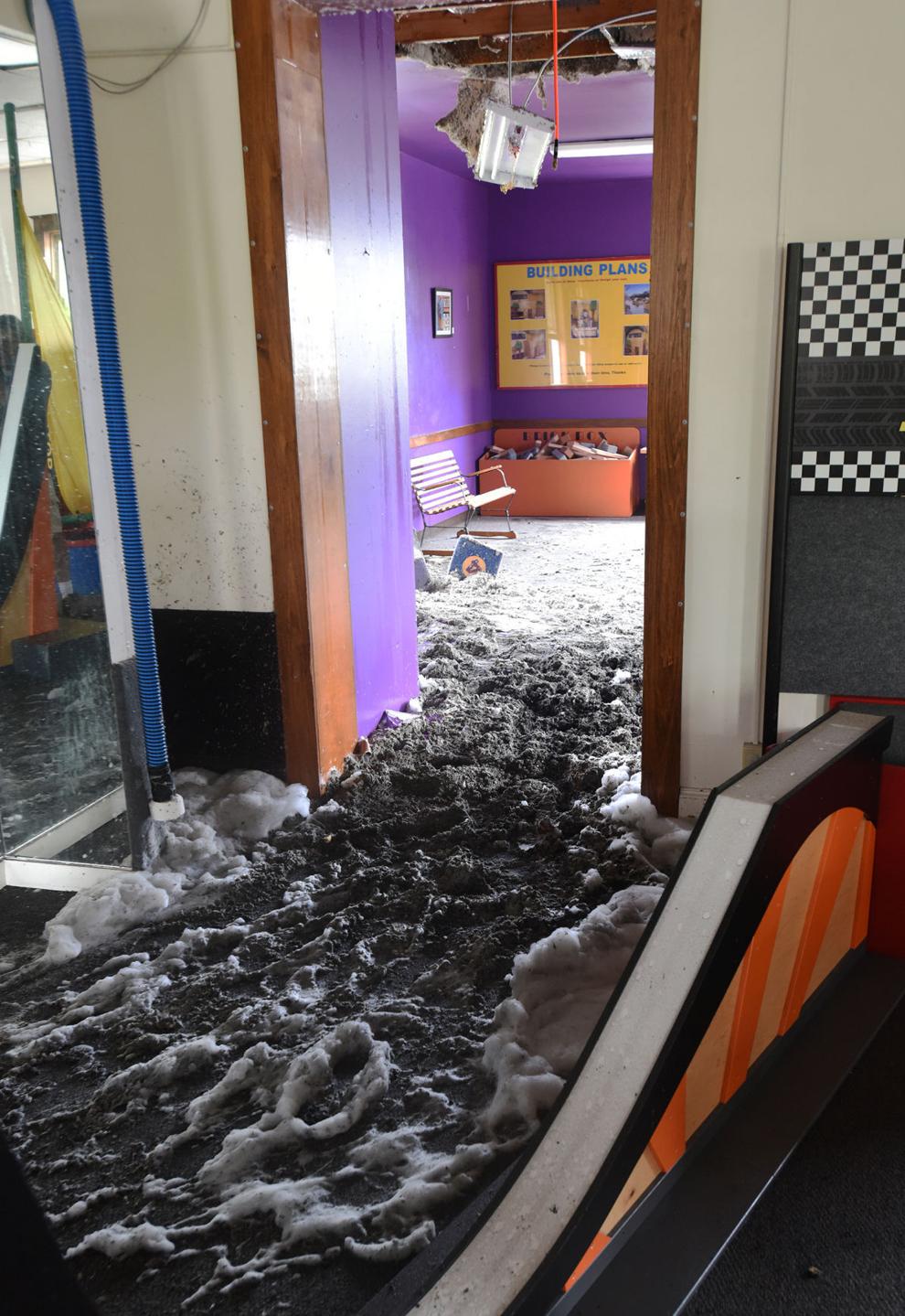 Marciniak met with fire investigators and adjusters on Tuesday.
She said preliminary plans call for the discovery area, normally open Thursday through Saturday, to be open Monday through Saturday until the museum can reopen.
"It's so fresh. Everything is so new. But we're going to find out. It's gonna be okay. It's gonna be okay," Marciniak said.
The fire comes nearly a year after the museum reopened to the public following the installation of new air filtration systems and the introduction of new exhibits.